Will the dystopian fiction trend ever die?  There are so many books trying to piggyback on the success of the Hunger Games, but I have to admit, some of them sound pretty good.  I'm currently reading the sequel to Divergent, which is called Insurgent, by Veronica Roth.  And I'm also reading the adult novel Battle Royale that some critics have said the Hunger Games is based on.  It is very, gory and meant for mature, adult audiences.
So here are a few books you might have missed:
Divergent series, by Veronica Roth
In a future Chicago, sixteen-year-old Beatrice Prior must choose among five predetermined factions to define her identity for the rest of her life, a decision made more difficult when she discovers that she is an anomoly who does not fit into any one group, and that the society she lives in is not perfect after all.
Enclave by Ann Aguirre
In a post-apocalyptic future, fifteen-year-old Deuce, a loyal Huntress, brings back meat while avoiding the Freaks outside her enclave, but when she is partnered with the mysterious outsider, Fade, she begins to see that the strict ways of the elders may be wrong– and dangerous.
Wither by Lauren DeStefano
After modern science turns every human into a genetic time bomb with men dying at age twenty-five and women dying at age twenty, girls are kidnapped and married off in order to repopulate the world.
Monument 14 by Emmy Laybourne
Trapped inside a chain superstore by an apocalyptic sequence of natural and human disasters, six high school kids from various popular and unpopular social groups struggle for survival while protecting a group of younger children.
The Selection by Kiera Cass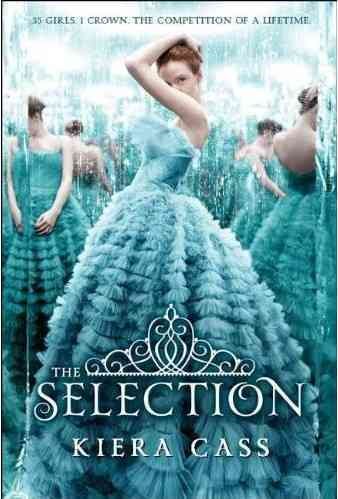 America Singer is chosen to compete in the Selection–a contest to see which girl can win the heart of Illea's prince–but all she really wants is a chance for a future with her secret love, Aspen, who is a caste below her.
Have any others you like?  Leave me a note in the comments =)
Sharon Long
Teen Services Librarian